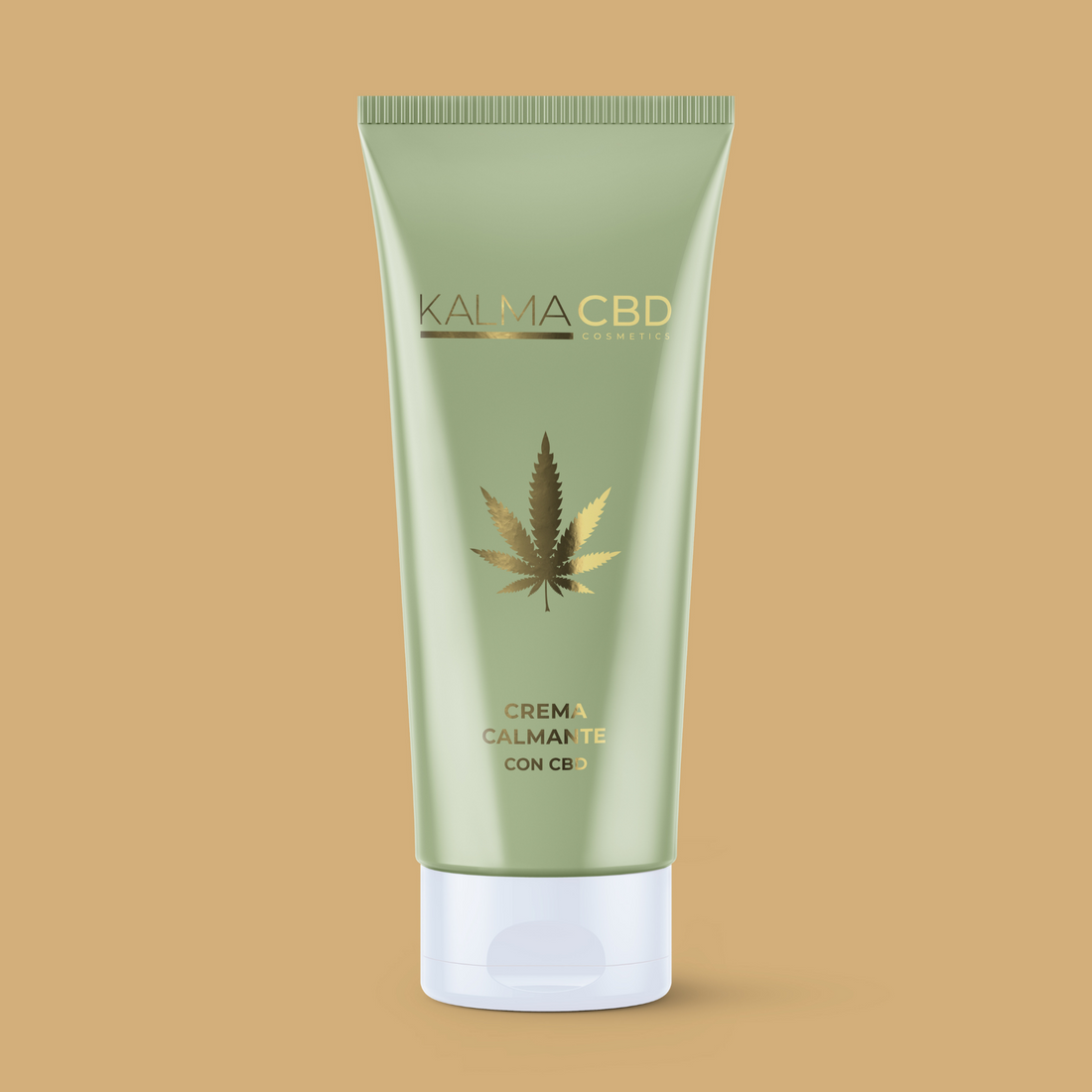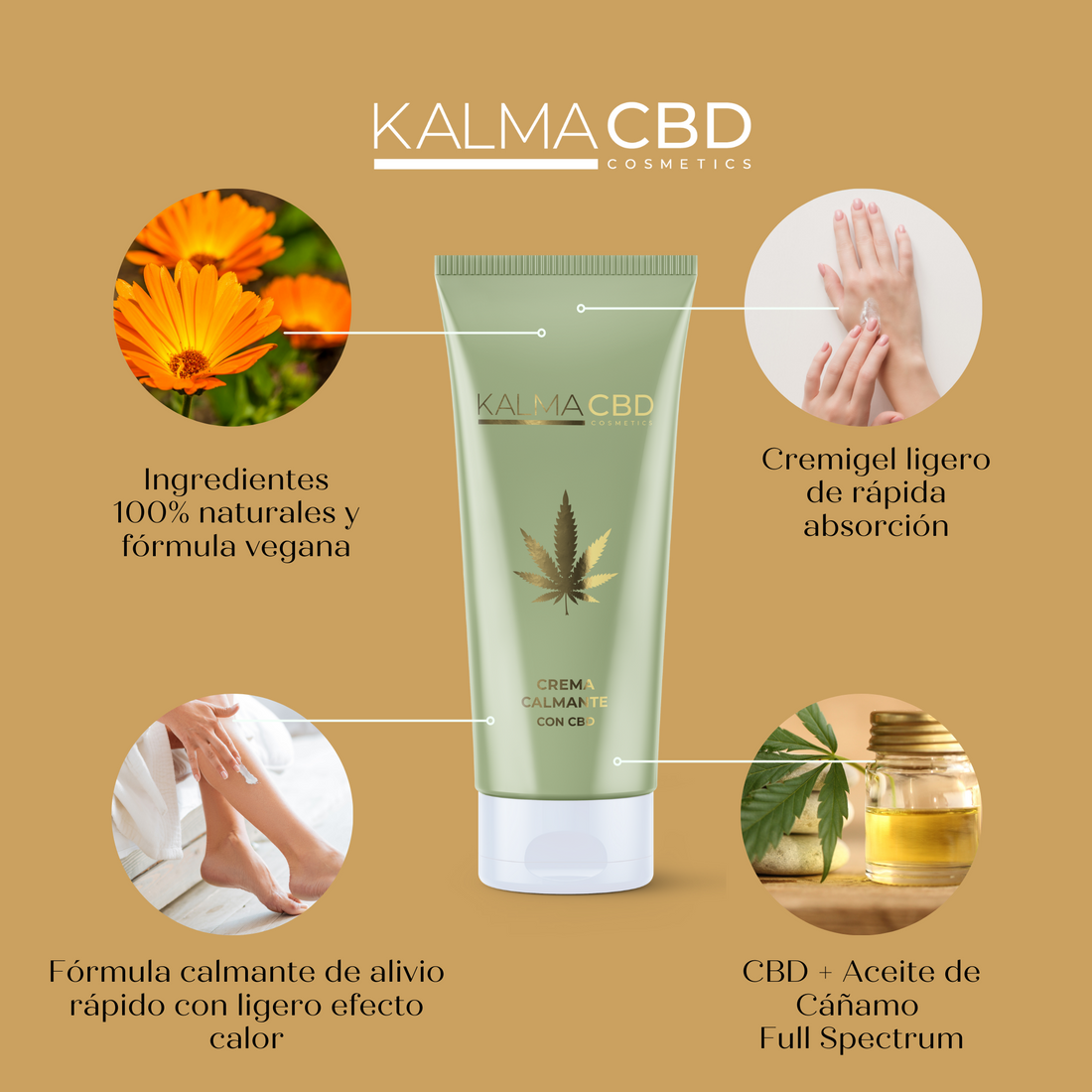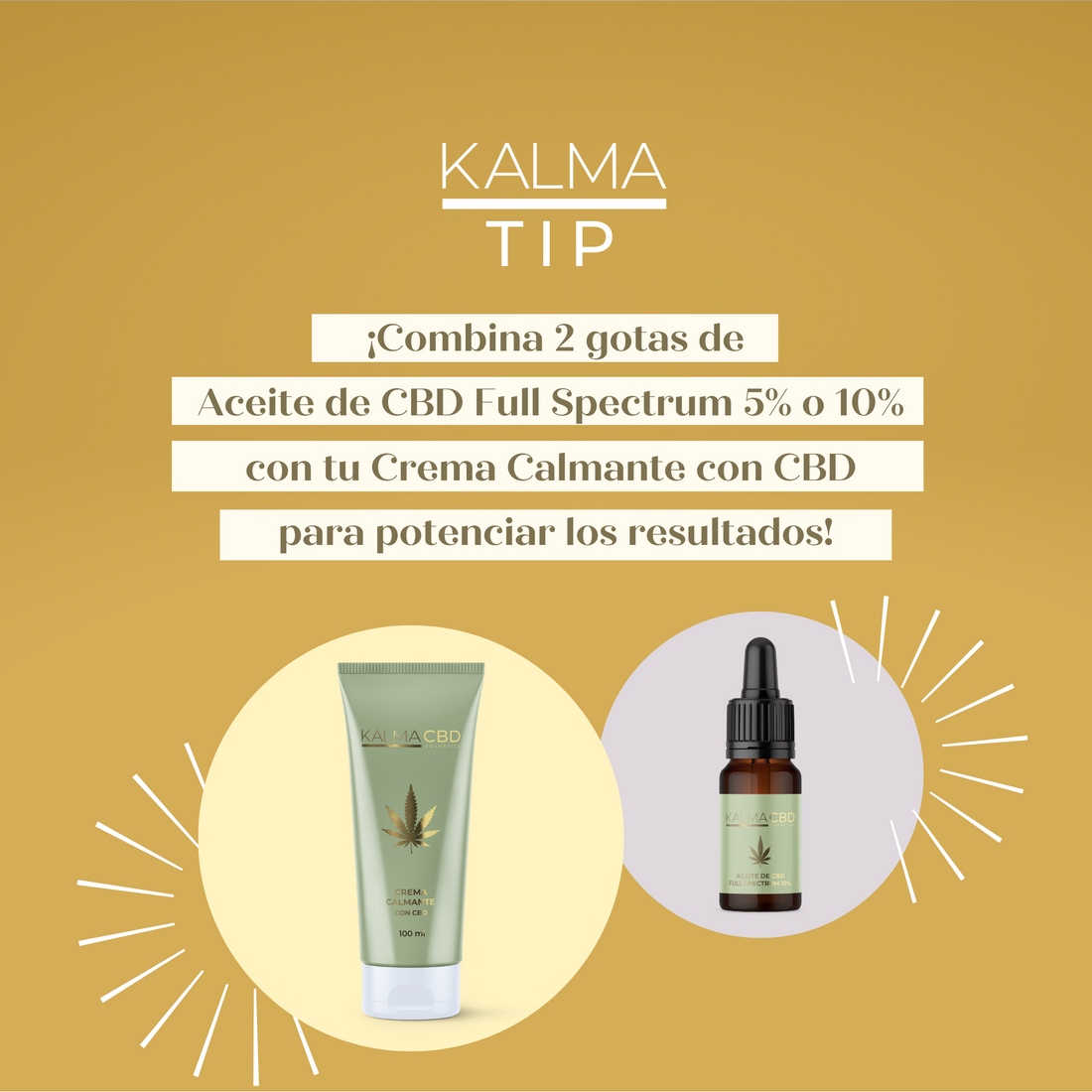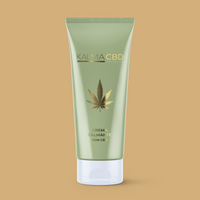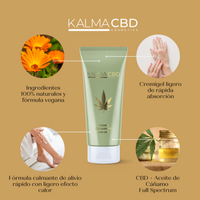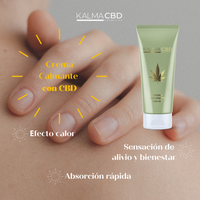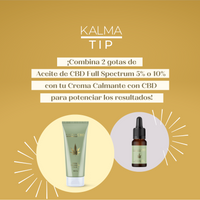 Light cremigel of rapid absorption, indicated for local massage of any area of the body. It provides comfort and soothes the treated area with a slight warming effect.
Aplicar una pequeña cantidad en la zona deseada y realizar el masaje de forma habitual. Después de cada aplicación deben lavarse cuidadosamente las manos y no tocarse las mucosas ni los ojos ya que contiene mentol. En caso de contacto ocular accidental, lavar inmediatamente con abundante agua.
Fórmula con múltiples propiedades beneficiosas para calmar y aportar bienestar gracias a su suave efecto calor.
- Aceite de Cáñamo
- Mentol
- Alcanfor
- Salicilato de Metilo
- Extracto de Caléndula
- Extracto de Árnica
- Extracto de Harpagofito
Aqua, Propylene glycol, Cannabis sativa seed oil, Arnica montana flower extract, Calendula officinalis flower extract, Glycerin, Hydrolyzed jojoba esters, Harpagophytum procumbens root extract, Menthol, Camphor, Cannabidiol, Tocopheryl acetate, Methyl salicylate, 20, Carbomer, Phenoxyethanol, Acrylates/Vinyl isodecanoste crosspolymer, Ethylhexylglycerin, Triethanolamine.
Full Spectrum Hemp Oil
Our best ally, concentrated hemp seed oil. It has a high content of vitamins, terpenes, proteins, flavonoids and omega-3 and omega-6 fatty acids. It has moisturizing, antioxidant, soothing, sebum-regulating and anti-aging properties, which is why it is our most loved and used ingredient in the entire line.
Menthol
Compound extracted from mint plants. It presents refreshing activity, relieving heavy legs and other discomforts derived from poor circulation.
Camphor
It is a compound extracted from the wood of the camphor tree, native to the Far East. Like menthol, it has cooling activity, soothing the heaviness of the legs and other discomforts caused by poor circulation.