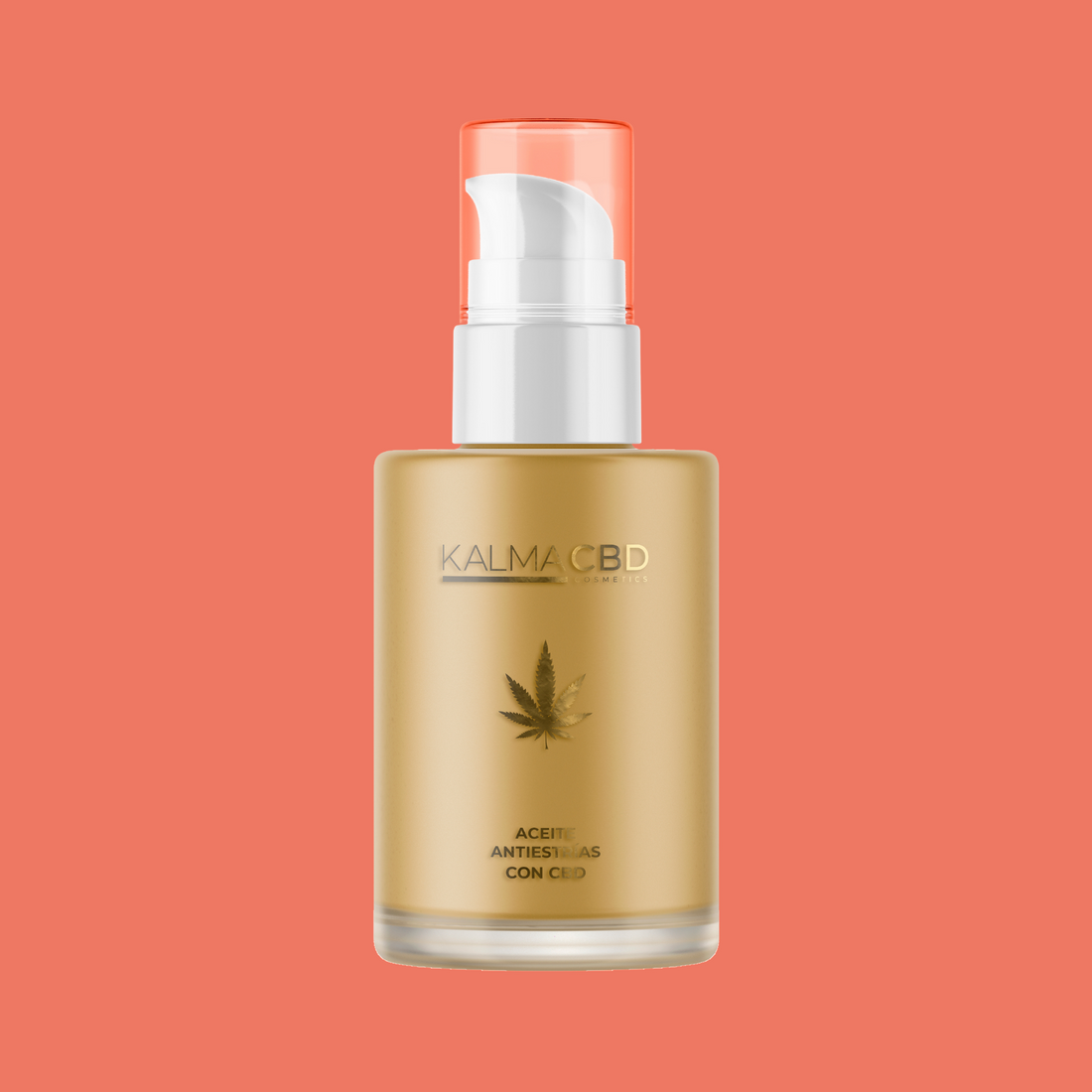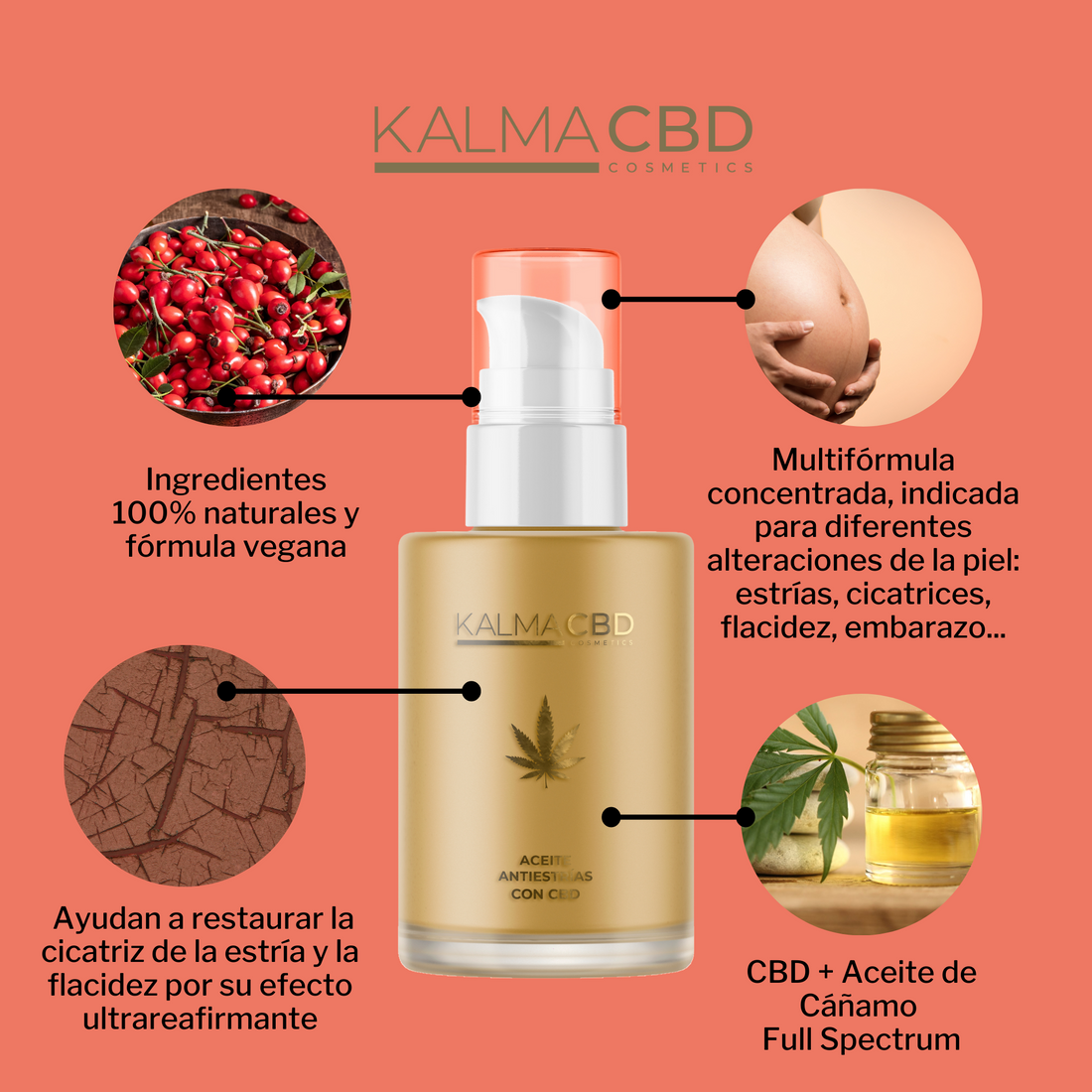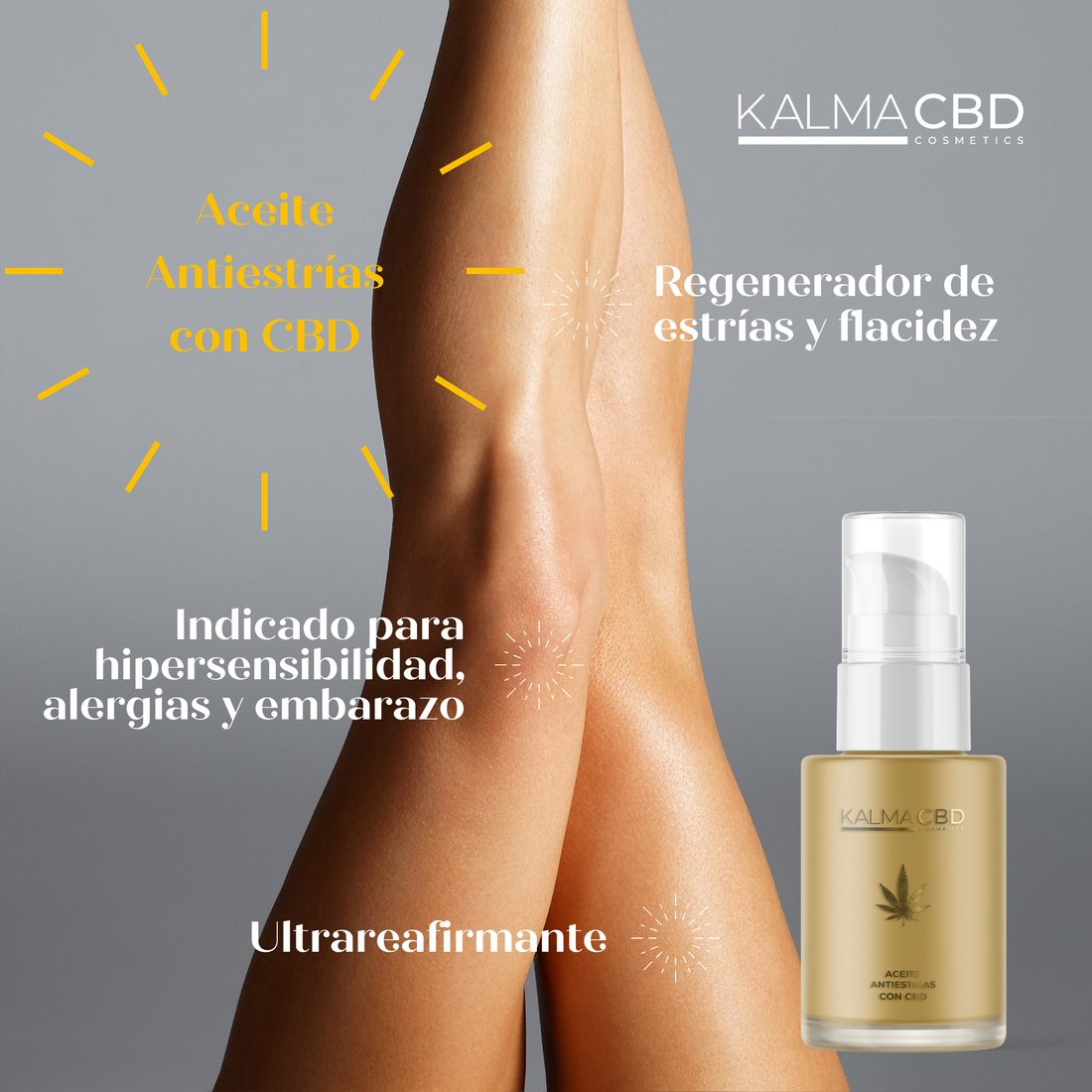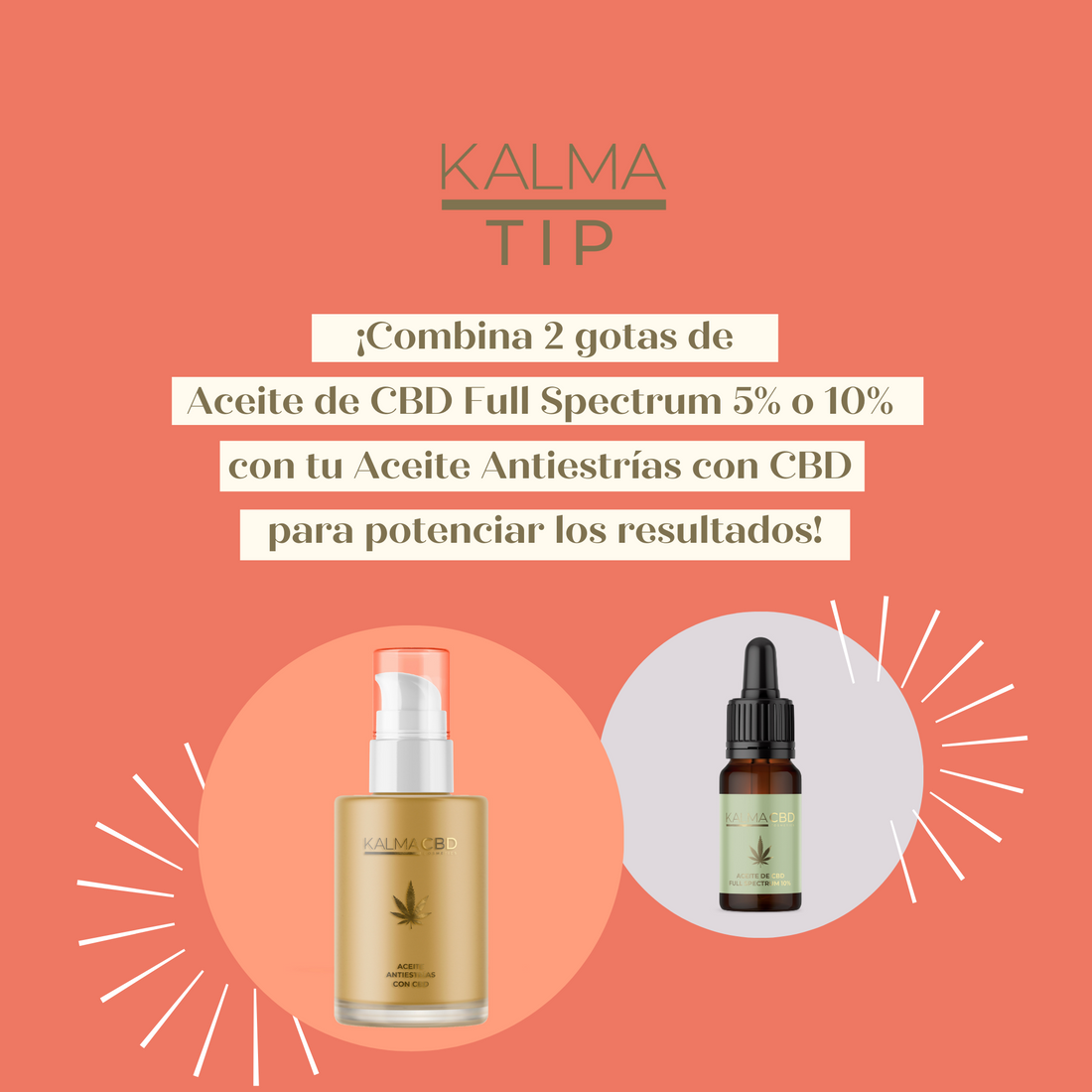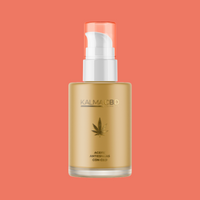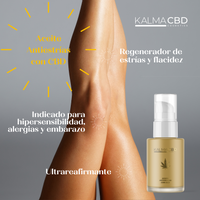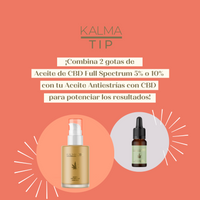 Anti-Stretch Marks Oil with CBD
Powerful regenerating oil that works on superficial and deep layers of the skin. Its ingredients help restore stretch marks and flaccidity due to its ultra-firming effect on the skin. Thanks to its concentrated multi-formula, it is indicated for different skin alterations: stretch marks, scars, hypersensitivity, allergies, and in case of extreme flaccidity. It is ideal for use during pregnancy, lactation and slimming diets.
Aplicar a demanda, como mínimo 2 veces al día. Sus resultados son más visibles y duraderos aplicando poca cantidad varias veces al día, masajeando hasta su completa absorción.
Gracias a su multifórmula concentrada, está indicado para diferentes alteraciones de la piel: estrías, cicatrices, hipersensibilidad, alergias, y en caso de flacidez extrema. Recomendamos su aplicación durante el embarazo, lactancia y dietas de adelgazamiento.
- Aceite de Cáñamo con 5 % CBD
- Aceite macerado de Caléndula
- Aceite de Rosa Mosqueta
- Bisabolol
- Aceite Esencial de Limón
- Aceite Esencial de Romero
Paraffinum liquidum, Carpylic/Capric triglyceride, Cetearyl ethylhexanoate, Isopropyl stearate, Cannabis sativa seed oil, Calendula officinalis flower extract, Cannabidiol, Rosa moschata oil, Helianthus annuus seed oil, Bisabolol, Rosmarinus officinalis leaf oil, Tocopheryl actetate, Citrus limon peel oil, Tocopherol, Farnesol, Linalool, Limonene.
CBD 5% CBD
Anti-inflammatory, reduces skin dryness, sebum regulator.
Full Spectrum Hemp Oil
Our best ally, concentrated hemp seed oil. It has a high content of vitamins, terpenes, proteins, flavonoids and omega-3 and omega-6 fatty acids. It has moisturizing, antioxidant, soothing, sebum-regulating and anti-aging properties, which is why it is our most loved and used ingredient in the entire line.
Rosehip
Among some of its benefits and properties we find that it delays the signs of premature aging and the appearance of wrinkles, improves stretch marks and skin healing, combats photo-aging, moisturizes and improves burns. Ideal for skin care, thanks to its regenerating effects.